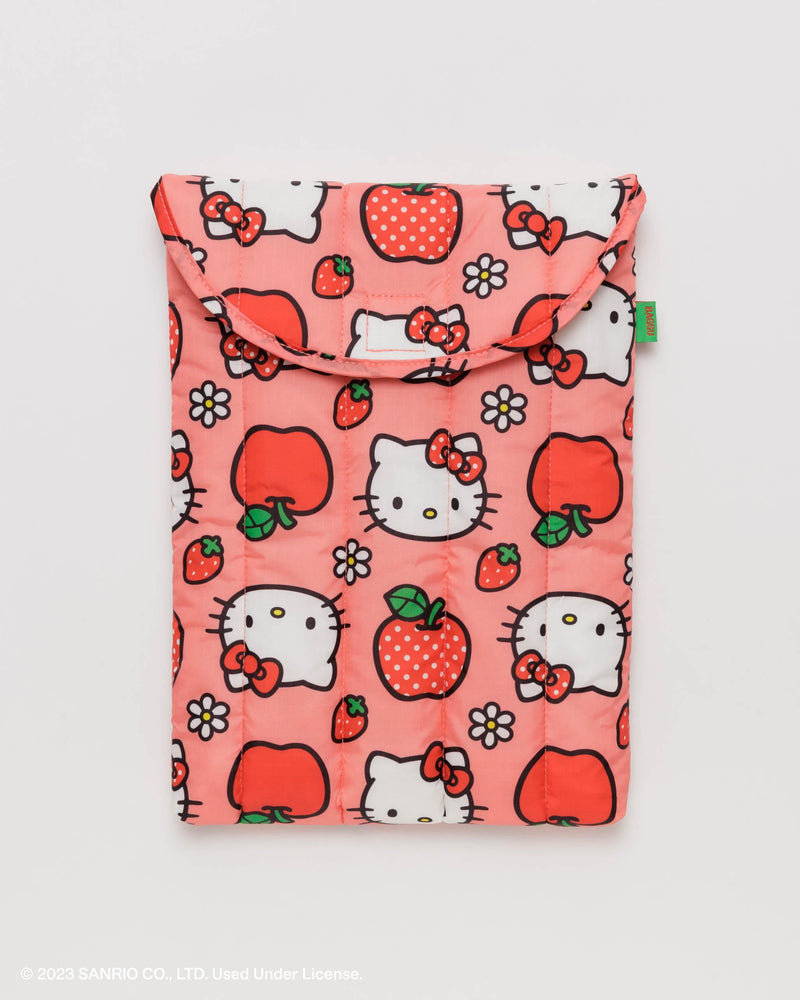 Puffy Laptop Sleeve 13"/14"
$32
Thanks! We'll email you
when it's back in stock.
color Hello Kitty Apple
Your laptop does so much for you. Doesn't it deserve a cozy place to live? Our puffy laptop sleeve is quilted and stuffed to provide most 14"" laptops and tablets with just enough padding for comfortable rides.
● 13"/14" refers to the device screen size, measured diagonally
● Velcro closure
● Measures 13" × 10 ¼" × ¾"
● Recycled ripstop nylon, recycled PET polyfill
● Recycled ripstop polyester, recycled PET polyfill
● Machine washable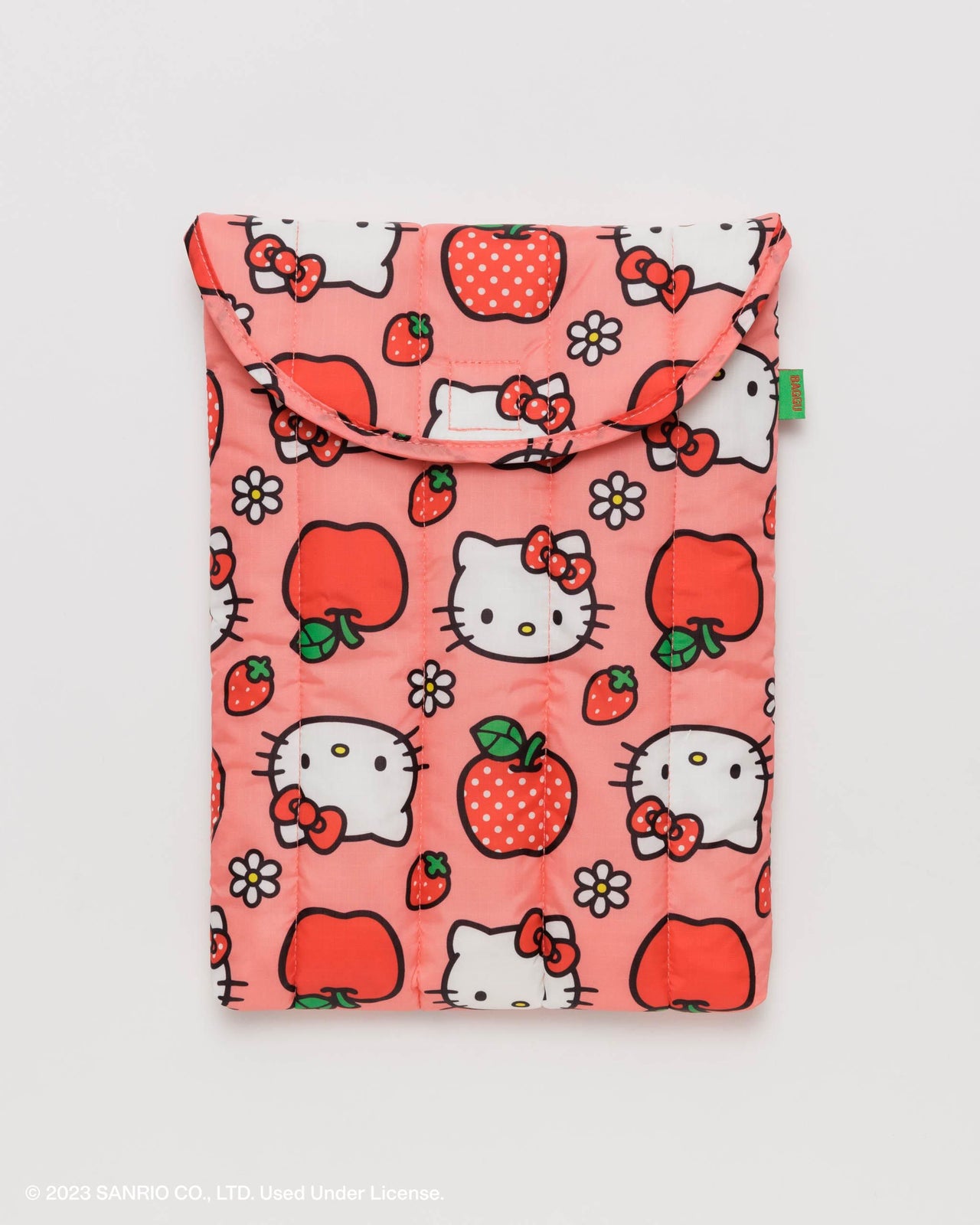 }