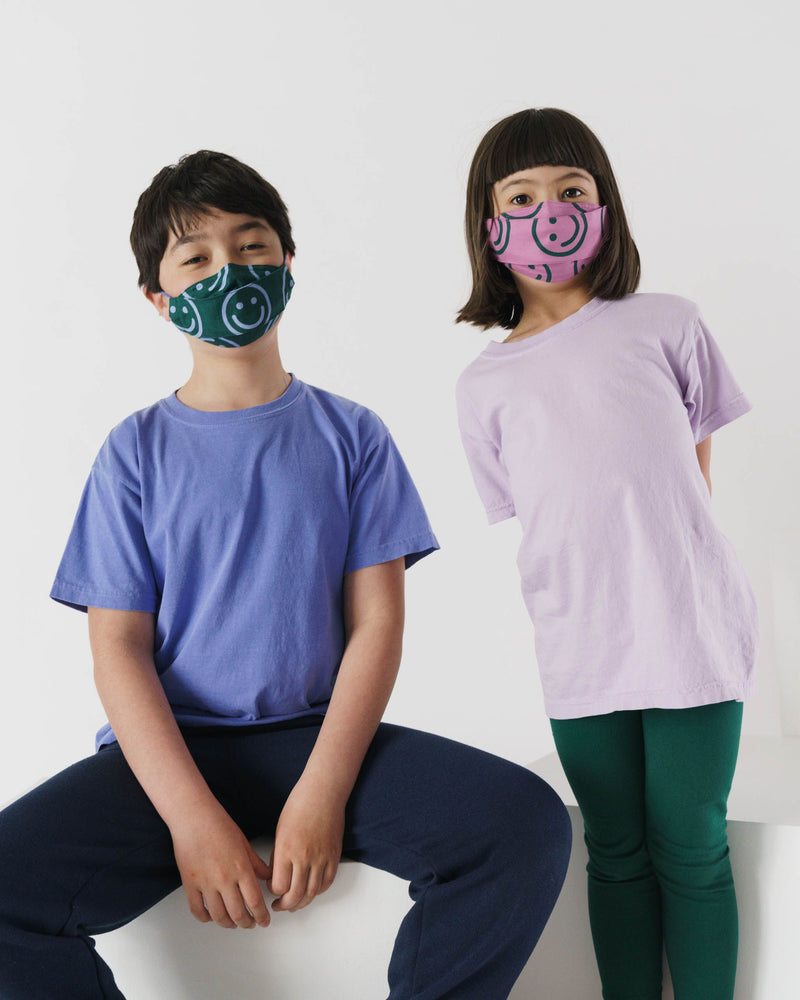 Kids' Fabric Mask Set
$32 $13
Thanks! We'll email you
when it's back in stock.
color Happy Mix #2
Help protect others and yourself. Our 3-pack of reusable face masks are sized for smaller faces, machine washable, and made from 100% Organic Quilter's Cotton. We chose to use quilter's cotton because its tight weave and thick thread are effective at blocking respiratory droplets while remaining breathable and comfortable to wear. With proper care, these masks can be used over and over again. Please note that this style does not have a filter pocket.
Be well, BAGGU loves you!
● One size, recommended for ages 3-11
● Adjustable nose wire and ear loops
● Double-layered construction
● Front panel measures 5 ½" × 8"
● 100% organic cotton
● Machine washable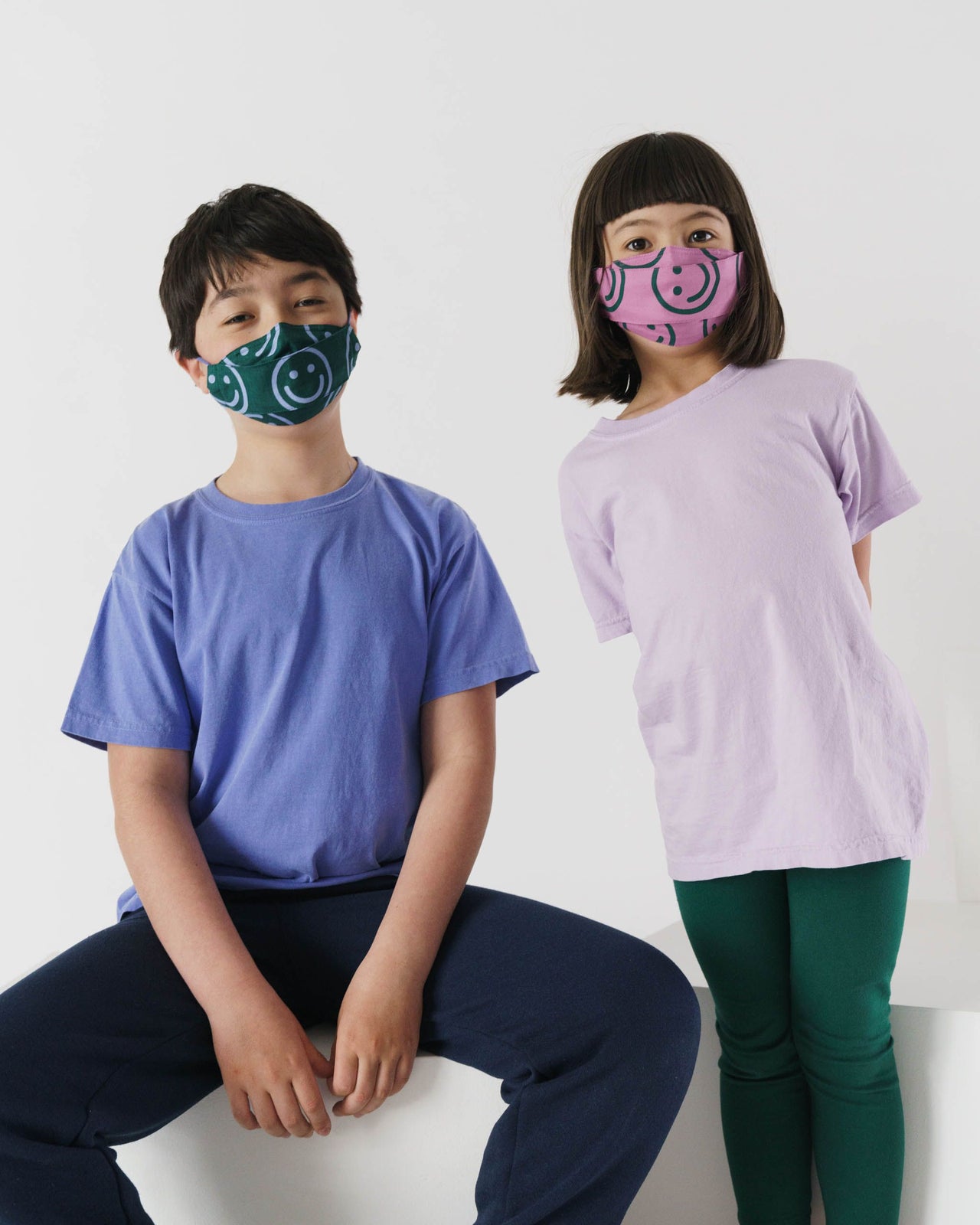 }
Fabric Mask FAQ
What ages does this fit?
These masks are designed to comfortably fit ages ~3 to ~11. That said, kids do vary in size so check the measurements above. Per CDC guidelines, cloth masks should not be placed on children under the age of 2.
What kind of protection does this mask provide?
A cloth mask is designed to block the wearer's respiratory droplets produced by talking, sneezing, or coughing from getting on other people and surfaces. While these masks are not a medical product or certified by the FDA, they are double layered and will provide a level of protection from particulates for the wearer. 
How do I care for the mask?
CDC guidelines state that masks should be routinely washed according to the frequency of use. When not in use, masks can be hung up by their straps or thrown directly in the wash.