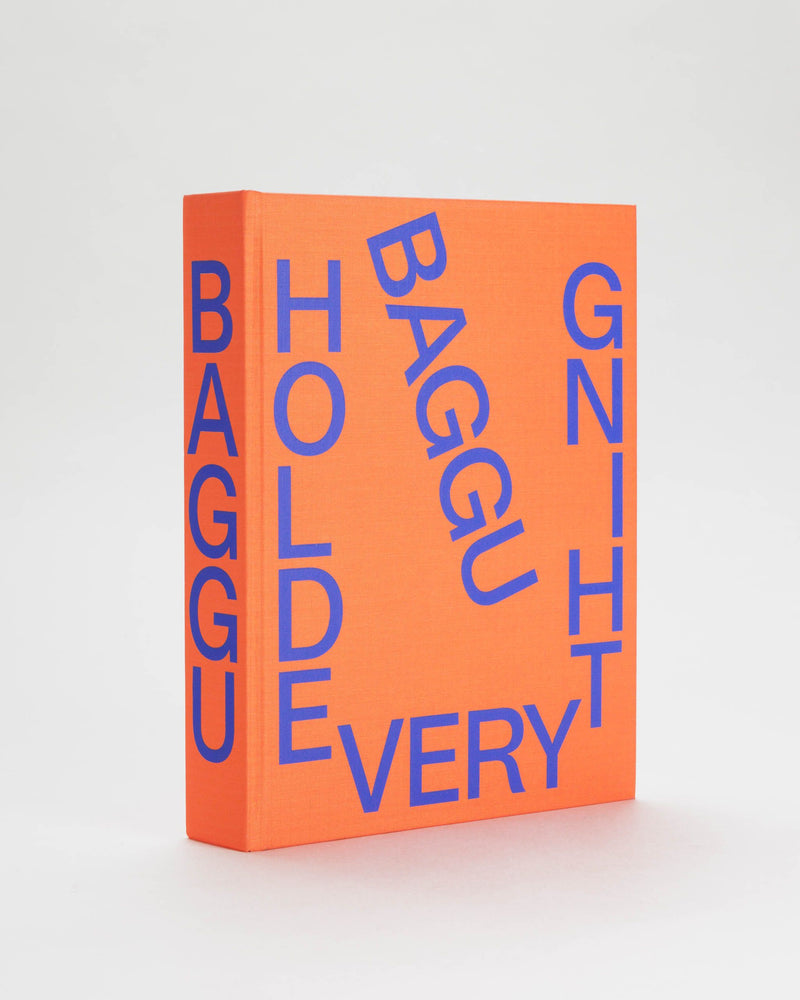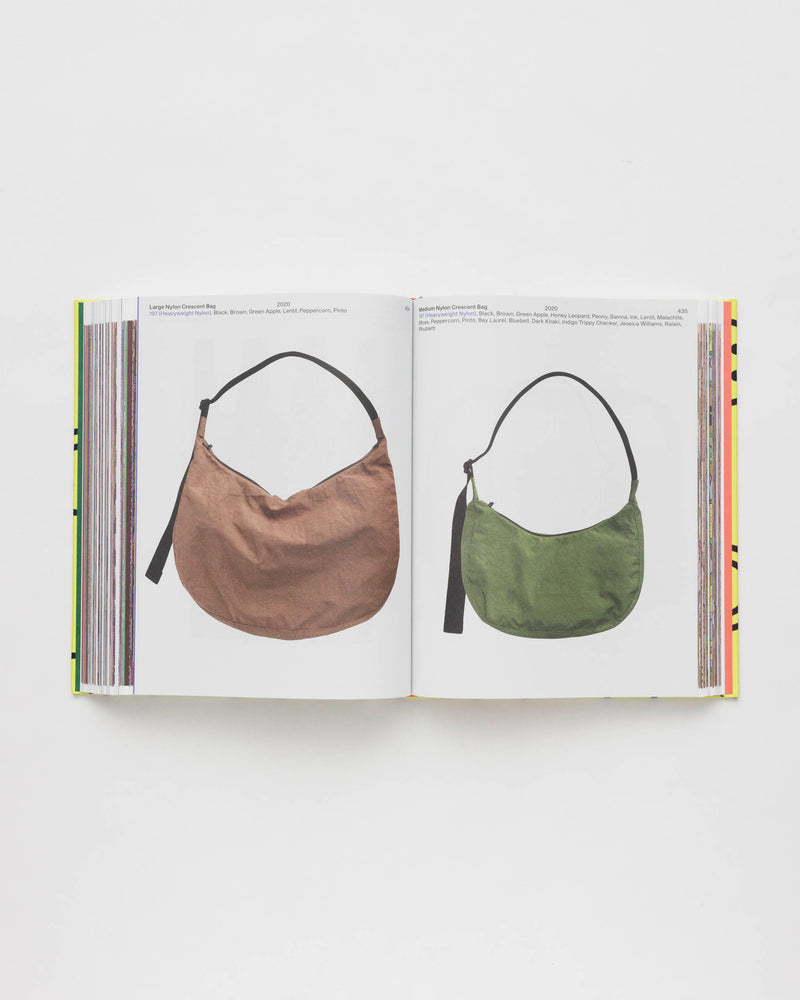 Hold Everything: 15 Years of BAGGU
$65
color Nasturtium
BAGGU: Hold Everything, 15 Years
Edited by Laura Serejo Genes, Emily Segal. Text by Emily Sugihara, Ellen Vanderlaan. Afterword by Emily Segal. Production by Nicki Jarrett, Julia Kassouf.
A comprehensive visual archive of the textile patterns, materials and products produced in the first fifteen years of BAGGU.
BAGGU makes bags and accessories for playful everyday living.
Designers Emily Sugihara, her mother Joan, and Ellen Vanderlaan started BAGGU in 2007 because they wanted a reusable bag that was functional, affordable, durable and nice-looking. When they couldn't find one, they decided to make their own. The result was the now ubiquitous Standard Baggu. In the 15 years since, the BAGGU line has expanded to include various bags and everyday accessories, and has become known for its ever-changing assortment of seasonal prints. But their design philosophy remains the same—function, value, longevity and delight—with the aim of making affordable, quality products as pleasing as they are pragmatic.
Each book is bound in one of five different fabrics from the archive of BAGGU textile patterns. BAGGU: Hold Everything, 15 Years is a comprehensive catalog of the products and prints produced by BAGGU between 2007-2022, and features over six hundred full color product images, and reproductions of to-scale textile prints. The book also includes a conversation between founders Emily Sugihara and Ellen Vanderlaan, in which they discuss the company's beginnings, history and evolution. The conversation was guided and edited by Emily Segal, co-founder of the think-tank and consultancy Nemesis, and art collective K-Hole.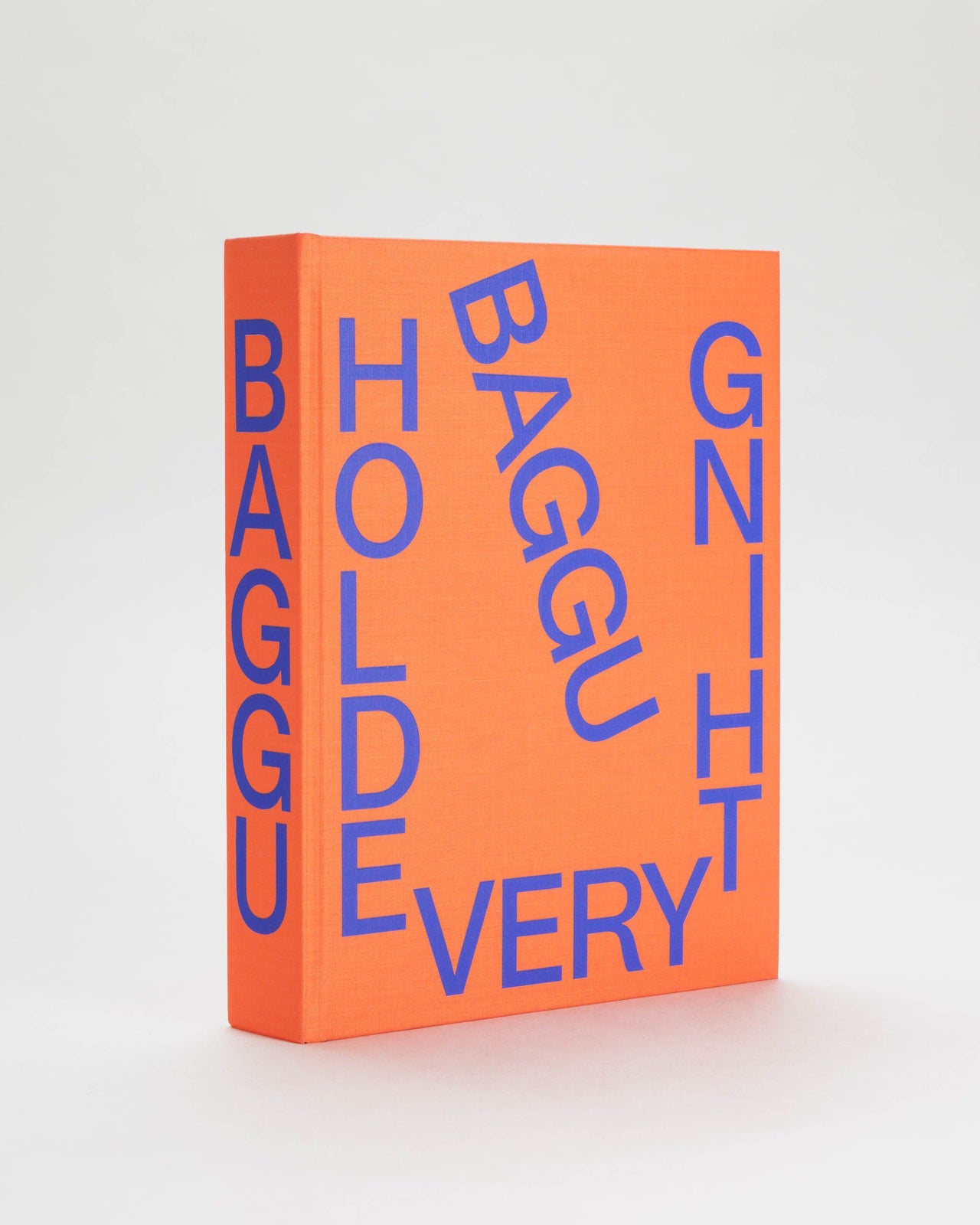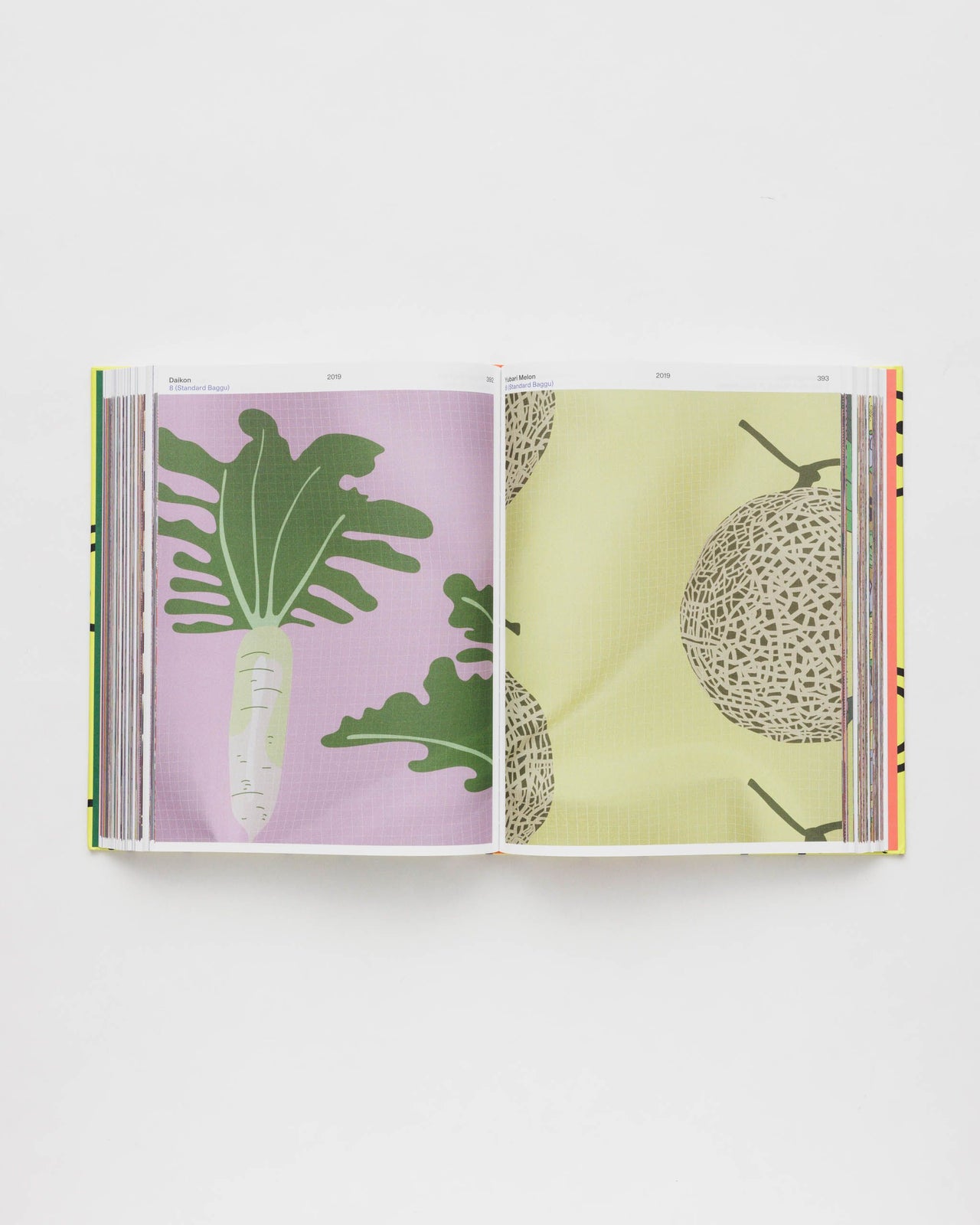 }